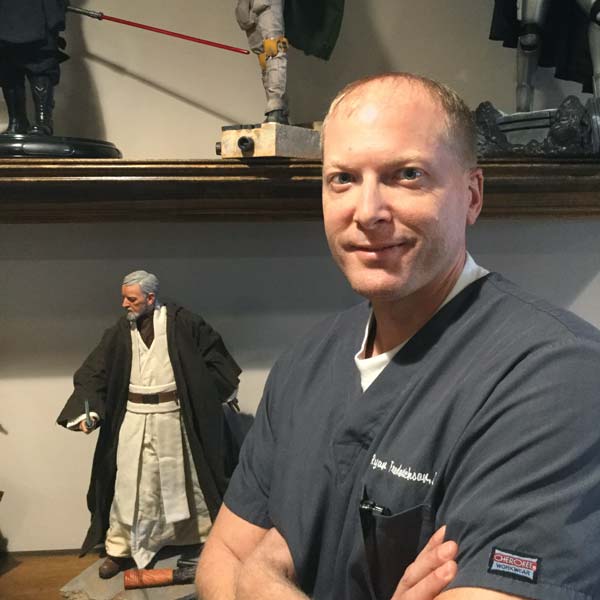 Practicing dentistry has been one of the wonderful gifts life has allotted me, and I look forward to it each and every day. The fun, crazy, serious, and heartfelt interactions with patients keep me young at heart and interested in my profession.
Educational credits include an undergraduate degree from the University of Western Michigan and a doctorate from the University of Michigan.
This makes me a crazy mash-up between a bronco and a wolverine. Still looking for the perfect word, let me know if you can assist.
I keep ridiculously busy between cycling, weightlifting, running (eww), and a myriad of other athletic interests. My summers are spent on the back of a Harley Davidson enjoying our backroads, generally waiting for a butt or brisket to finish smoking on the Egg.
Enjoy bourbon? Hit me up! I'm working on my Executive Bourbon Steward licensure. I'm always happy to share a glass with good company.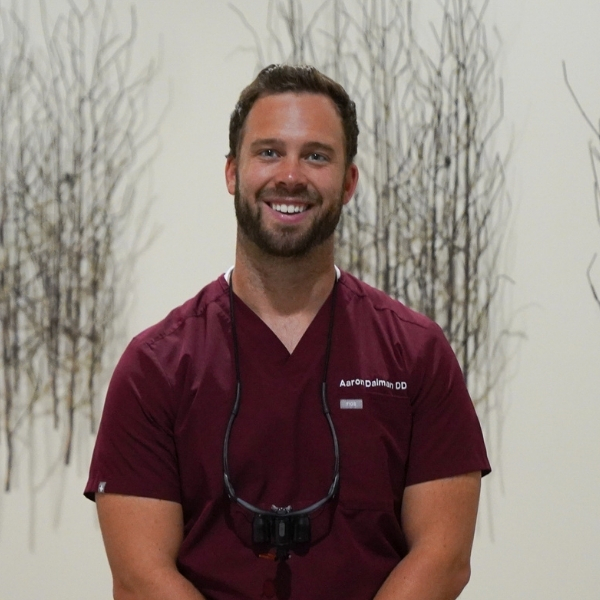 Dr. Aaron Dalman was born and raised in Spring Lake Michigan. After Highschool he attended the University of Michigan in Ann Arbor to study a bachelor's degree in Biopsychology, Cognition, and Neural Science. He then attended the University of Detroit Mercy School of Dentistry to earn his Doctorate of Dental Surgery degree. While in Dental school he received the West Michigan Dental Society Tuition Grant for academic excellence.
Since graduation, Dr. Dalman has completed the Implant Pathways curriculum and is an active member of the MDA and ADA. When he is not in the office Dr. Dalman enjoys being outdoors, boating, fishing, hiking, camping, skiing, and spending time with family and friends.